Home
›
Quicken for Mac
›
Download, Add/Update Accounts (Mac)
Informal Survey of Connectivity Results with Financial Institutions (FIs)/Banks in Canada using Quic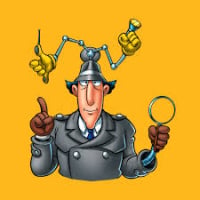 smayer97
SuperUser
✭✭✭✭✭
Because the information is so inconsistent concerning how well Quicken for Mac works with accessing, communicating online and downloading data from FIs/banks in Canada, this is a survey to identify the level of success (or failure) Canadian users are having. 
Please copy and paste this template in your reply, supplying the following info: 
Quicken Version: QM2016, QM2015, QM2007
Internal version (from About Quicken menu item):  e.g. 3.1, 2.8.5, 16.2.3
FI/Bank Name: CIBC, RBC, etc.
Account Type: Credit Card, Bank Account, Investment account
Connection type: QFX download (aka Web Connect), Quicken Connect, Direct Connect
Province: (not sure this matters but want to see if there is any pattern)
Last Date Attempted: 
Successful? Yes, No
If No, what issues encountered: Error messages, etc.
Please stay on topic and keep other comments to a minimum, to keep this thread on target.
This discussion has been closed.