Home
›
Quicken for Windows
›
Budgeting and Planning Tools (Windows)
Tax Planner Errors Persisting in Quicken 2016 R8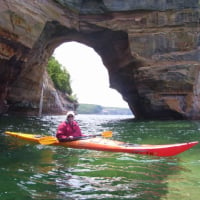 markus1957
SuperUser
✭✭✭✭✭
Quicken for Windows 2016 R8 Tax Planner Errors Identified
(Examples use Married Filing Jointly tax status but also apply to other filing statuses)
1. Deductions
1.1. Scheduled State tax quarterly estimated payments made in the following year are included in this year's tax planner deduction. Q1 (last payment due) scheduled estimated payments made in following year should not be included in the current year estimated state tax deduction amount. They should be assigned in the year they are paid by utilizing the "last year's taxes paid this year" input box.
2. Capital Gains
2.1. Beginning with 2015, Quicken began correctly calculating Long-term capital gains (LTCG) by applying 0% tax for the balance of regular TI remaining in the 10% and 15% brackets and 15% thereafter. But in 2016, Quicken is incorrectly using the 2015 tax table value ($74,900) rather than the 2016 value ($75,300) for the 25% tax bracket threshold value to begin applying the 15% LTCG tax rate.
3. Alternative Minimum Tax (Other Tax, Credits)
3.1. AMT Long-term capital gains (LTCG) are incorrectly taxed as regular AMT income rather than applying 0% tax for balance of regular TI remaining in 10% and 15% brackets and 15% tax thereafter.
3.2. The AMT excluded deductions value incorrectly incorporates a 2.5% add-on to the medical and dental expense value shown in the Schedule A regular tax screen. This is a left-over from when the regular tax medical expense deduction was greater than 7.5% AGI and the AMT deduction was greater than 10%. They are both now greater than 10% AGI.
4. No provision is made in Tax Planner for the 3.8% Medicare surtax on investment income for AGI >$250K.
This discussion has been closed.