Request for Customizable Reporting Engine in Quicken for Mac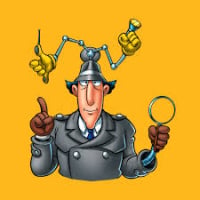 smayer97
SuperUser, Mac Beta, Canada Beta
✭✭✭✭✭
Because of the new 255 chars limitation on the new feedback form for submitting  request for Other Features, I am posting details here, then submitting the link to this post on the feedback page to the send to the developers. This is not intended to open a discussion but simply to enable my feedback submission. If you agree, feel free to add your vote.

Background
First, this is a request for a customizable report generating engine similar to what is in QM2007 (and even Quicken for Windows), with all its flexibility. Pre-defined canned reports are far too limiting and can never accommodate the needs of all users as it requires anticipating their every need. With customizable report templates, users can modify to meet their needs. 
Currently in QM2007, there are 17 templates for transactional reports (10 Standard, 7 business) + 6 for Investments. As I have pointed out before, there are ONLY 8 unique generic templates needed in QM2007 to generate all 17 reports (2 are for taxes and 5 are for the other 15) and 4 unique templates to generate the 6 Investment reports. 
So far, only 4 of 8 generic report templates have been implemented in QM2016 (Summary, Net Worth & Tax Schedule). QM2016 has rolled into the current reports the Detailed reports but is very clumsy and limiting.  The other reports in QM2016 are simply subsets of the generic templates in QM2007; in QM2007 only one template is needed to be able to create the Account Summary report, Category Summary report, and the Payee Summary report.
As a comparison, because QM2016 has rolled Summary and Detailed reports into one "template", 3 report templates are needed to generate the the 6 different Accounts, Category and Payee reports. On the other hand, QM2007 uses only 2 templates, one Summary, one Detailed, to create all 6 reports. The current design approach will prove a problem when moving forward to create new templates (see the Job/Project columnar summary report discussed below).
There is also the fact that the layout designs of existing reports in QM2016 are very "mickey mouse" and lack a professional look and feel (as has been many times reported on QLC) due to lots of white space, totals at the top, etc. but more importantly lack the ability to truly select and organize the data as needed, e.g. selection criteria such as which accounts or details are included, sorting, subtotals, managing splits, organization such as Income vs Expenses or Cash Flow, etc.
Requests
Ideally, I (and many others) would like to see the other report templates implemented. To help prioritizewhich next template to implement, I personally would like to see what is called the 
Job/Project report template in QM2007
. It is essentially the existing Summary report that allows adding columns across the top, creating a multi-column report. It should have the same flexibility to allow selecting what shows up on the right side (Category, Payee, Account, Tags) and what shows up in the columns (Category, Payee, Account, Tags, various time periods). The highest priority is the Category vs Tag combination (see below for supporting info). This should be linked to the Detailed Transactions report template to be able to drill down on any one entry.
I believe to implement this, and other reports needed, the report creation engine needs to be re-designed to allow creating multiple reports from the fewest number of templates. I highly recommend taking cues from other versions of Quicken to create a more efficient reporting engine.
The other priorities include improving the selection criteria to allow more info on existing report templates and organization of the info, as discussed above.
Another complementary request is that once adequate templates are created, create the ability to import existing saved templates from QM2007 (and even Quicken for Windows). 
Supporting Info
The following are just a few samples of requests that support the requests above:
Request for Columnar Summary Report template:
(FYI: I alone have almost 20 saved columnar summary reports to carry over)
Request for organization features:
Requests for ability to import existing saved reports:
From QM2007: 
(NOTE: I alone have about 80 saved reports that I re-use all the time, and need to carry forward. Recreating them would be a major undertaking.)
From Windows:
Have Questions?
Help Guide for Quicken for Mac
FAQs:
Quicken Mac
•
Quicken Windows
•
Quicken Mobile

Add your VOTE to
Quicken for Mac Product Ideas


Object to Quicken's business model, using up 25% of your screen? Add your vote here:
Quicken should eliminate the LARGE Ad space when a subscription expires


(Canadian

user since '92, STILL using QM2007)
Comments
This discussion has been closed.