Home
›
Quicken for Mac
›
Product Ideas - Quicken for Mac
›
Manage Accounts and Transactions (Mac)
Restore Transactions Downloading Acceptance and Matching workflow to Quicken Mac (315 Legacy Votes)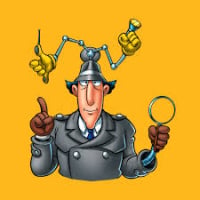 smayer97
SuperUser
✭✭✭✭✭
Please restore the ability to control the matching and acceptance of downloaded transactions from FI/banks to Quicken for Mac, like in QM2007 or even QWin.

Make it an option to either require manual acceptance or automatic recording into the register.

Currently, downloading automatically to the register does not allow the user to easily control and verify that matching has taken place correctly, that transactions are correct, etc. Automatically accepting them immediately affects the current balance of the register/account, which is sometimes not desirable until the transactions have been verified.

In developing this workflow, I suggest that there be the ability to sort the Downloading window by all fields, including, Transaction Date, Posted Date, Check #, Payee, Debit/Credit Amounts (just like the original in QM2007).

Please add this capability back to Quicken for Mac.

If you find this reply helpful, please be sure to click "Like", so others will know, thanks.
(Canadian

user since '92, STILL using QM2007)Have Questions? Check out these FAQs: