Add ability to track/store Prior Reconciled Statements/periods in Quicken for Mac (256 Legacy Votes)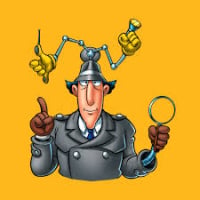 smayer97
SuperUser, Mac Beta, Canada Beta
✭✭✭✭✭
Add ability to automatically track/store Prior Reconciled Statements/periods with the following capabilities, similar to QM2007:
allow entry of any start and end dates and balances (but default start date to last end date and end date to typical 30 days) (click here to see buried post below that explains how QM2007 handles this).
store reconciled statement/period
track discrepancies that may arise (either due to user error or Quicken bug, the Reconcile flag of a transaction (or more) may get changed OR one or more transactions get deleted; this feature alone can turn a task that can take hours or even days into literally minutes or seconds; click here to see buried post below discussing this further)
allow re-reconciling a statement/period (by resetting the Reconciled flag to Cleared and allowing user all usual edit capability as ordinary reconciliation)
when re-reconciling, allow ability to unclear multiple transactions, by simply clicking, holding then dragging down/up the list of transactions (like in QM2007)
There are many advantages to that approach:
you can perform a reconciliation for any given period and it does not get interrupted with being forced to deal with discrepancies outside that period. Makes it purely independent and flexible
the tracking mechanism identifies immediately where any past discrepancies exist, making it far easier to resolve any issues
because of the independence of each period, a user can ignore past discrepancies and choose to deal with them at a later time when it may be more convenient, without preventing them from moving forward.
Other advantages include the ability to re-reconcile a period (I and many other users have noted the need to do this for various reasons), which is virtually impossible to do in the current model
For reference, here is the screenshot of the window in QM2007. Clicking any period below allows re-reconciling that period.
You can read more about how this works in a post below, that has gotten buried among the comments:
https://getsatisfaction.com/quickencommunity/topics/add-ability-to-track-store-prior-reconciled-stat...
Be sure to
click the little grey triangle under the VOTE count
in the blue banner below
, so your vote will count (it may take a moment for your vote to register).
(If it is black, your vote has been registered)

Your VOTE matters!
Have Questions?
Help Guide for Quicken for Mac
FAQs:
Quicken Mac
•
Quicken Windows
•
Quicken Mobile

Add your VOTE to
Quicken for Mac Product Ideas


Object to Quicken's business model, using up 25% of your screen? Add your vote here:
Quicken should eliminate the LARGE Ad space when a subscription expires


(Canadian

user since '92, STILL using QM2007)
Comments