Add the ability to carry forward report format to Quicken Mac from other versions (102 Legacy Votes)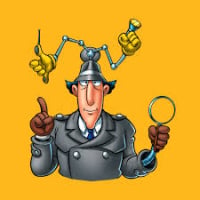 smayer97
SuperUser, Mac Beta, Canada Beta
✭✭✭✭✭
All report formats are lost when upgrading from QM2007 or from QWin to new QMac. Please add the ability to carry forward all report formats.
This feature would help address several issues/scenarios:
migrating from QM2007
migrating from QWin to QMac
ability to export and re-import report formats when as a troubleshooting approach, all transactions from a data file are exported into a new data file used to resolve some internal database problems.

(I myself have about 80 memorized reports. Recreating them would be a huge undertaking, from setting up, to testing, to validation. Of course, it requires that QMac have the corresponding report format to be able to carry them forward.)
This feature could be incorporated into this IDEA or be a separate feature:
Add Ability to Select Content of QXF File for Export
This has been requested MANY times in the forum, from both QMac users AND QWin users. The following are 
just a few samples
 of requests that support 
Requests for
ability to import existing saved reports
:
From QM2007: 
From Windows:
Data export and re-import:
Be sure to
click the little grey triangle under the VOTE count
in the blue banner
below, so your vote will count (it may take a moment for your vote to register).
(If the triangle is black, your vote has already been counted).
Your VOTES matter!
Have Questions?
Help Guide for Quicken for Mac
FAQs:
Quicken Mac
•
Quicken Windows
•
Quicken Mobile

Add your VOTE to
Quicken for Mac Product Ideas


Object to Quicken's business model, using up 25% of your screen? Add your vote here:
Quicken should eliminate the LARGE Ad space when a subscription expires


(Canadian

user since '92, STILL using QM2007)
Tagged:
Comments