Home
›
Quicken for Mac
›
Product Ideas - Quicken for Mac
›
Manage Accounts and Transactions (Mac)
Add option to prevent Quicken for Mac from overriding local Payee / categorization (37 Legacy Votes)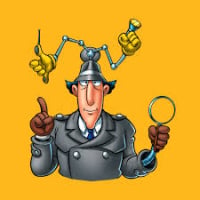 smayer97
SuperUser
✭✭✭✭✭
Currently, QMac can override user data when downloading transactions. 
Please add the option to allow the user to choose the behaviour:
- when there is a match: override or not local data of Payee and/or categorization (default should be to NOT override)
- when there is no match - accept downloaded categorization, leave blank, or apply local renaming rules (see this feature request here: 
Add Option to Have Local Rules for Renaming Payees
)
This is different than the other feature to allow user to
LOCK the Payee and transaction categorization
(though they are related):  
https://getsatisfaction.com/quickencommunity/topics/add-ability-to-lock-a-payee-and-categorization-i...
(If you find this feature helpful, please be sure to click "VOTE" above to increase the count of this post and therefore its visibility to other users and to the developers.)
Click "Follow" at the top if you want to receive notifications of any replies to this thread.