Home
›
Quicken for Mac
›
Product Ideas - Quicken for Mac
Add Option to Have Debits/Credits Tallied Separately - Reconciliation Quicken Mac (57 Legacy Votes)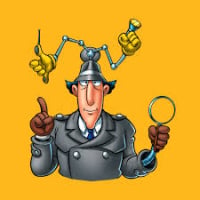 smayer97
SuperUser
✭✭✭✭✭
In QM2007, the reconciliation process tallies cleared charges/debits and payments/credits separately. Many (if not most) FI/Banks provide those numbers separately. Being able to compare these numbers makes it far easier to track down discrepancies.
Also, QM2007 not only tallies these separately, it also lists them separately. Again, this makes it possible to track down discrepancies far easier than having them all listed in one list.
At the very least, QMac should add these 2 separate cleared balances (charges/debits vs payments/credits).
Ideally, it should provide the option to provide a 2-column view that lists the charges/debits and payments/credits separately (see QM2007 example above).
(If you find this feature helpful, please be sure to click "VOTE" above to increase the count of this post and therefore its visibility to other users and to the developers.)
Click "Follow" at the top if you want to receive notifications of any replies to this thread.

If you find this reply helpful, please be sure to click "Like", so others will know, thanks.
(Canadian

user since '92, STILL using QM2007)Have Questions? Check out these FAQs: