Add Ability to Include or Exclude Transfers on Reports in Quicken for Mac (121 Legacy Votes)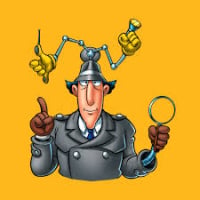 smayer97
SuperUser, Mac Beta, Canada Beta
✭✭✭✭✭
Please add the ability to choose whether to include or exclude transfers on reports, like in other versions of Quicken (example from QM2007):
(If you find this feature helpful, please be sure to click "VOTE" above to increase the count of this post and therefore its visibility to other users and to the developers.)
If you do not click VOTE at the top of each one, your vote will NOT be counted!
Click "Follow" at the top if you want to receive notifications of any replies to this thread. 
Have Questions?
Help Guide for Quicken for Mac
FAQs:
Quicken Mac
•
Quicken Windows
•
Quicken Mobile

Add your VOTE to
Quicken for Mac Product Ideas


Object to Quicken's business model, using up 25% of your screen? Add your vote here:
Quicken should eliminate the LARGE Ad space when a subscription expires


(Canadian

user since '92, STILL using QM2007)
Comments
This discussion has been closed.