Home Purchase/Sale Wizard [edited]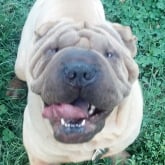 The buying and selling of a home is a complex financial transaction.  Do a search on home purchase, home sale, etc here on Quicken's site and you'll see hundreds of pages (i.e. thousands of posts) of questions asking how to deal with home purchase and sale transactions in Quicken. And in almost all cases the recommendations provided are workarounds to what Quicken should natively handle from an accounting perspective.

The root of the problem in Quicken is its inability to track (and report on) cost basis and value.  Cost basis needs to include the purchase price plus other expenses at the time of purchase plus capital improvements (e.g. add a deck to the house).  Then as the value of the house rises or falls Quicken needs to track (and report on) this as unrealized gains/losses.  Then when a house is sold Quicken needs to track (and report on) the sales price and all related costs (which increase the cost basis) and then track the difference in sales price minus cost basis as a realized gain and report it accurately to tax programs.

That is the internal accounting but to facilitate this Quicken should provide a Home Purchase Wizard and a Home Sale Wizard (maybe modeled after the paycheck wizard) where line items commonly included in the purchase or sale can be identified and accounted for appropriately.  In the US these items are listed on a HUD-1 or Closing Disclosure or ALTA (same information - just different names).

For example, sales commission, property taxes, recordation fees, admin fees, insurance, property taxes, mortgage(s) amount (which should feed a new mortgage in the case of a purchase or pay off a mortgage in the event of a sale), escrow account (set up for new home purchase for those that escrow insurance/property taxes), PMI, income taxes withheld (for sales), points, cash back to buyer, prepaid items back to seller, etc. Some of these have tax impacts and some do not and currently none of this can be tied to tax line items for easy tax reporting (i.e. tax schedule or tax summary).

If Quicken could add this functionality there are tens or hundreds of thousands of users who would benefit.
Comments