Rename Bill Reminders (aka Scheduled Reminders) in Quicken for Mac (84 Legacy Votes)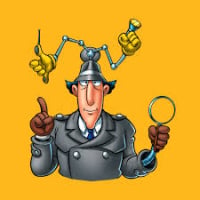 smayer97
SuperUser, Mac Beta, Canada Beta
✭✭✭✭✭
It may be that the reason that Bills is used as the menu label is because it takes up little screen space but it
does not represent well what it is
(and
many
users find it frustrating). 
I suggest renaming it to one of 2 options:
Then when the menu is selected to reveal the graph and/or the list, the title can say "Bill Reminders/Scheduled Transactions"
(If you find this feature helpful, please be sure to
click "VOTE" above
to increase the count of this post and therefore its visibility to other users and to the developers.)
If you do not click VOTE at the top of the page, your vote will NOT be counted!
Click "Follow" at the top if you want to receive notifications of any replies to this thread. 
Have Questions?
Help Guide for Quicken for Mac
FAQs:
Quicken Mac
•
Quicken Windows
•
Quicken Mobile

Add your VOTE to
Quicken for Mac Product Ideas


Object to Quicken's business model, using up 25% of your screen? Add your vote here:
Quicken should eliminate the LARGE Ad space when a subscription expires


(Canadian

user since '92, STILL using QM2007)
Tagged:
Comments