Home
›
Quicken for Mac
›
Product Ideas - Quicken for Mac
EXPANDED List - Categorized IDEAS of Feature Requests/Enhancements for Quicken Mac (51 Legacy Votes)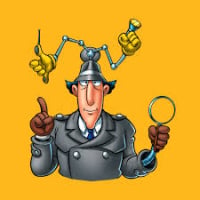 smayer97
SuperUser
✭✭✭✭
The following organizes IDEAS posted for requests for feature enhancements and improvements for
Quicken for Mac
into various categorized lists grouped by a related topic or process.
If you want to see the condensed list, showing only the titles of the categorized groups, click here:
Categorized List of IDEAS of Feature Requests and Enhancements to Vote On
I highly recommend that you
browse (or search) through the lists of IDEAS
below and
VOTE for each request of missing features to be added back into Quicken for Mac
....to help direct the priorities of the developers.
Instructions:1. Click "VOTE" at the top of THIS page to promote this list, to encourage other users to also vote on the items below
.
THIS DOES NOT COUNT AS A VOTE FOR ANY OF THE FEATURES BELOW!

You have to go to their respective page and
add your vote there
for it to count!
2
.
Click "FOLLOW" at the top
if you want
to receive notifications
of any updates to this thread, like when new individual IDEA posts are categorized.
3. Now click on each link below
you are interested in,
then
VOTE on EACH IDEA separately
on the respective page that opens up.
If you do not click VOTE at the top of the page of each feature, your vote will NOT be counted for THAT specific feature!
Now VOTE to your heart's content! Your VOTE matters!

NOTE: All entries added to this list since the last update are marked (NEW).

You can also browse through the entire continuous list of IDEAS by reading this FAQ on how to filter the IDEAS to just show the ones for the Mac version:
How to Filter Conversations/Discussion Threads on this Forum (to see only what you want)
TIP
: If you want to
see the ranking of IDEAS
based on the vote count, follow the instructions at the link above and simply
Sort
the list
by "Number of me-Toos - highest first".
(Scroll down to see the EXPANDED List of Categorized IDEAS)

If you find this reply helpful, please be sure to click "Like", so others will know, thanks.

(STILL using QM2007, Canadian user since '92)

Have Questions? Check out these FAQs: