List of Requests for Quicken Mobile Features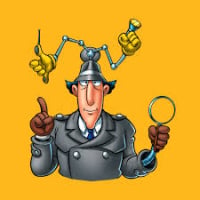 smayer97
SuperUser, Mac Beta, Canada Beta
✭✭✭✭✭
Quicken has change the organization in GetSat and has added separate categorization for Quicken Mobile, nicely separating these from QWin and QMac IDEAs. This list includes features that interact with either the Mac or the Windows versions, as many (most?) of the features apply equally to both platforms.  
To pull up the entire list of and to 
add your VOTE
 to related IDEAS for 
Quicken Mobile
, follow these simple steps:
Instructions:
1. Click VOTE at the top of THIS page to 
promote these instructions
, to encourage other users to also vote on these items. THIS DOES NOT COUNT AS A VOTE FOR ANY OF THE MOBILE FEATURES! 
You still have to go to their respective page and 
add your vote there
 for it to count!
2.
Click
 the link 
How to Filter Conversations/Discussion Threads on this Forum (to see only what you want)
 and follow the 4 simple steps.
3. When you get to step 4, 
select IDEAS and clear all the rest 
then simply 
select 
all the categories under 
Quicken Mobile.
4.
TIP
: If you want to see the
ranking of IDEAS
 based on the vote count, follow the instructions at the link above and simply 
Sort
 the list 
by "Number of me-Toos - highest first".
 Then 
click Apply & Save
 at the bottom of that list.
5. 
Now
 click on each link 
you are interested in, 
then
 VOTE on EACH IDEA separately
 on the respective page that opens up.
If you do not click VOTE at the top of the page of 
each feature
, your vote will NOT be counted for THAT specific feature!
6. If you want 
to be notified
 of replies to any of the IDEAS, be sure to 
click
FOLLOW at the top of EACH page
 in which you are interested.
NOTE: If you have your own MOBILE related IDEA, create your own IDEA thread and select a Mobile category. This is so others can add their vote to it. Otherwise, their votes cannot be recorded/counted for it.
Because 
Quicken Mobile 
and 
Quicken on the Web 
use the same back end to support their features, you may also want to browse the 
List of Requests for Quicken on the Web Features
.
When you are done with this list, I also highly recommend that you 
browse through
the IDEAS section of this forum and 
VOTE
for the request of each of the 
other missing features to be added back into Quicken for Mac
....to help direct the priorities of the developers.
To do that click on this underlined link and follow the instructions:
Categorized List of IDEAS of Feature Requests and Enhancements to Vote On for Quicken for Mac
or if you prefer this itemized layout:
EXPANDED List of Categorized IDEAS of Feature Requests and Enhancements to Vote On
Now VOTE to your heart's content! Your VOTE matters!
Have Questions?
Help Guide for Quicken for Mac
FAQs:
Quicken Mac
•
Quicken Windows
•
Quicken Mobile

Add your VOTE to
Quicken for Mac Product Ideas


Object to Quicken's business model, using up 25% of your screen? Add your vote here:
Quicken should eliminate the LARGE Ad space when a subscription expires


(Canadian

user since '92, STILL using QM2007)
Comments