Home
›
Quicken for Windows
›
Product Ideas - Quicken for Windows
QWin: Make Fixing Existing Bugs a Priority- Top 10 Legacy Bugs Quicken Ignores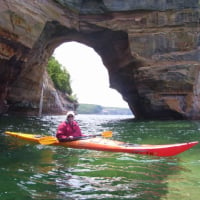 markus1957
SuperUser
✭✭✭✭✭
So what are the Top 10 bugs in Quicken Windows that never get fixed?

Use the "Reply" link to describe the bug and the steps required to re-produce it. If you can't do that it's not a real bug. Use the "Comment" link to offer opinions on the Replies.

Then use the "Like" link to vote for bugs described in the Replies that you'd like Quicken to prioritize for fixing.

Tax Planner errors were at the top of my list but over the last 3 versions Quicken has really cleaned them up. What I found is that if the developers are presented with a small test data file that focuses on bringing out the bug clearly, it gets fixed pretty quickly. If it's like looking for a needle in a haystack, forget it.

This is of course unofficial and more of a curiosity to see how many of the "bugs" discussed in this forum are reproducible. But you never know, if some low hanging fruit is described, it might just get fixed.