Amount invested should decrease by the amount paid for shares sold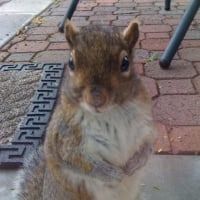 It took me a while to decide, but here's my Top 10 legacy bug. This one is as old as the hills.
Per Quicken Help,
Amount invested doesn't decrease when you sell shares (unless you sell all shares of a given security—then it goes to zero), whereas cost basis does. If calculations such as ROI appear lower than you would expect, it could be because the amount invested includes the cost of shares you no longer own.
Amount Invested should decrease by the amount paid for the shares that were sold.
By failing to decrease Amount Invested upon sales, every single calculation in Quicken which starts with the word Return becomes inaccurate for any security which has been partially sold.
One might call this "working as designed." There is probably some old retired Quicken programmer who can explain why Amount Invested works this way. I sure can't remember why it does. I call it a bug, and a serious one.
Quicken user since version 2 for DOS, now using QWin Premier Subscription on Win10 Pro.
Tagged:
Comments
This discussion has been closed.