Home
›
Announcements
FYI: Upcoming Action Required before 9/30/17: Email about Critical Updates for Quicken Windows, Cana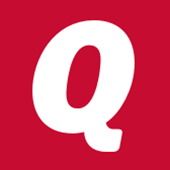 Quicken Kathryn
Administrator
As part of Quicken's separation from Intuit, we're moving from Intuit's authentication service (Intuit ID) to our new, secure, Quicken service (Quicken ID).
Over the next 60 days, beginning 7/10, you'll receive a product update that will require you to create a new Quicken ID and password to continue using Quicken. All supported Quicken products will have this product update available on or before 9/30/17.
You must update to the new patches and create a Quicken ID in order to maintain access to your previous Quicken purchases.
You'll use your new Quicken ID to access all Quicken applications, including Quicken for Windows, Quicken for Mac, Quicken Mobile, and
Quicken.com
.
How to update:
For more information about the Quicken ID, see this FAQ:
https://www.quicken.com/support/why-am-i-prompted-create-new-quicken-id-and-password
To receive notifications when these patch releases are available for your version of Quicken, please 'follow' this announcement.
Who will this email come from?
To verify, this email will come from our verified email address,
[email protected]
, and will look like this email (sent to Canada users):
Quicken Kathryn
Community Administrator
This discussion has been closed.