New security name dropdown in QWin2018 R4.6 (5 Legacy Votes)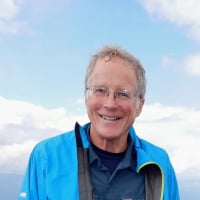 The ability to search by security name or ticker when entering investment transactions is a nice improvement.

It was not immediately obvious to me how the search function works - you just start typing in the blank Name area. You can type part of the name or ticker like "prime" or "total" or "vti" and it offers just the ones that contain that.

Ideas for further improvements:
If the control supports a gray prompt when nothing is is selected, a prompt like "Enter security name or ticker" would help. Also the Help text when you click on the ? at the bottom left of each of the dialogs where the control is used needs updating to explain the new control.

It would be nice if Quicken also used the new control in other places where you select from the list of securities, such as in the Security Detail view.

The dropdown should have a solid line box around it or the underlying dialog should be dimmed. The drop shadow does not separate the dropdown sufficiently from the dialog behind it. This is actually a carry-over from 2017.
QWin Premier subscription
Tagged:
Comments