Quicken Inc should eliminate or minimize the LARGE popup with expiration (122 Legacy Votes)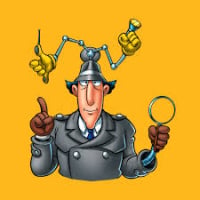 smayer97
SuperUser, Mac Beta, Canada Beta
✭✭✭✭✭
It turns out that when your Quicken subscription membership expires, about 20%+ of your screen real-estate will become used for Quicken advertising (see image below). This was discovered by some users that received versions with temporary subscriptions that have now expired. 
At the moment, this appears to be limited to the QWin version(s), as the QMac version has not exhibited the same behaviour, yet. But it will be about 6 months before the first QMac versions expire, so anything can happen until then.

EDIT: This definitely affects ALL versions of Quicken, QWin US, QWin CA and QMac.

(This may have been is part of the move to not make data read-only for most of the editions of Quicken, as a result of the mounting complaints (over 600 posts + calls). See QWin/QMac 2017: Quicken Inc should reverse its decision to change to a subscription that makes the user's data read-only if they stop paying )

EDIT - Nov 30, 2018: it was confirmed that this response was as a direct result of the complaints at the thread above! Quicken has determined that this is the price to pay if you let your subscription expire!

People should vote on this "idea" if they are against Quicken Inc using this business model.
(click on the little grey triangle under the vote count in the blue banner below...it may take a moment to register your vote).
YOUR VOTES MATTER!

You may also want to contact Quicken Support to express your concerns: 
https://www.quicken.com/contact-support
Have Questions?
Help Guide for Quicken for Mac
FAQs:
Quicken Mac
•
Quicken Windows
•
Quicken Mobile

Add your VOTE to
Quicken for Mac Product Ideas


Object to Quicken's business model, using up 25% of your screen? Add your vote here:
Quicken should eliminate the LARGE Ad space when a subscription expires


(Canadian

user since '92, STILL using QM2007)
Comments
This discussion has been closed.