Home
›
Announcements
Quicken Community is moving to Single Sign On! Starting 1/22/21, you'll sign in to the community with your Quicken ID. For more information:
http://bit.ly/CommunitySSO
7/12/18: An update from our CEO, Eric Dunn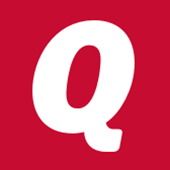 Quicken Kathryn
Mac Beta
admin
Here's a message from our CEO, Eric Dunn:
I'm Eric Dunn, the CEO of Quicken Inc., writing to give you a progress update on several topics including our Quicken ID conversion, bank connectivity, product quality improvements, Customer Care, and Quicken for mobile and web. 
Quicken ID
Last summer I wrote about the final step towards independence as a standalone company: the change from Intuit's login system to the Quicken ID.  This change happened last fall.  Overall, customers tell us it went smoothly.  We did receive feedback that you were being asked to sign in too often. We have tuned the operation of the Quicken ID over the past few months so that the requests to sign in are considerably less frequent, while still providing strong security for your online activities.  I hope you have seen the difference!

Connectivity and Bank Downloads
Another area where we are making improvements is in bank connectivity.  Quicken currently accesses your financial institution data using a combination of two connection methods:Direct Connect and Express Web Connect ("EWC", also called "Quicken Connect" on the Mac).  We are now beginning to work with banks to use an improved version of EWC that leverages server-to-server connections using the banks' own sign in systems, with the objective of providing secure, reliable downloads. We are deploying this with our first bank partner,Capital One, this month (see the details here.) Over time, we expect to see this approach used more widely, and I am optimistic that this will increase the reliability of data downloads to Quicken.

Quality
We are also focusing on product quality.  With the shift to the membership model, we will continue to have new releases of Quicken each fall (Quicken 2019 coming soon!), but the improvements will already have been delivered to Members in our monthly releases (all members will always get the latest version of Quicken,including 2019 when available.)  In addition, our emphasis, particularly on the more mature Windows platform, has shifted from new features to making existing functionality work better.  Making Quicken work better involves smoothing out the user experience, improving performance (we have significantly sped up startup for Quicken for Mac and plan to do so for Quicken for Windows in the next few months), and, yes, fixing bugs. I believe this new approach has already enabled us to deliver the best Quicken versions ever, and we will continue to improve from here.

Customer Care
Although we hope that most customers won't need to contact us for help with Quicken, if they do, we have a large and well-trained Customer Care team available to help.  We support our customers out of call centers in three locations: Tucson, Arizona; Boise,Idaho; and Guatemala City, Guatemala. All of our agents are equipped with modern cloud-based support technology including screen-share for all supported versions of Quicken.  With these capabilities, I am pleased to report that, in post-contact surveys, our customers tell us that we are currently providing the best-quality Care since we began these measurements almost a decade ago. 
A special note about Care: please be aware that companies other than Quicken Inc. often advertise support for Quicken, including in Google searches, and charge high prices for what our customers tell us is poor service.  Our own official Quicken care is available for FREE to every Quicken 2016, 2017 customer and subscription member (currently 2018) at 
www.quicken.com/support
or (650) 250-1900.

What's Next
Finally, a word about the future.  We understand that getting it right with Quicken for Windows and Quicken for Mac is the top priority for most of our customers.  But many of you have also told us that as your own use of technology shifts away from the desktop environment you need us to support new platforms.  We've been working on this and building it in way that makes cloud sync optional, so that customers who only want to store their Quicken data on the desktop can continue to do so.  At the end of this month we will release an all-new mobile app which works better, looks better, and does more than the existing app.  We also have a Beta testing progress on a web-based companion app, with functionality similar to the mobile app.  Our Beta testers tell us that it's a winner!  We plan to release it to all Quicken Members later this year.
As you can see, we have been busy.  Our goal as a company is to make the experience of being a Quicken member great.  We've made progress; there's more to do; we will keep working on it!   If you have feedback for us, I encourage you to provide feedback to this thread in our community. 
Thank you for being a loyal customer!      
Quicken Kathryn
Community Administrator
This discussion has been closed.