Add export/import to/from text files for purpose of identifying and removing corruption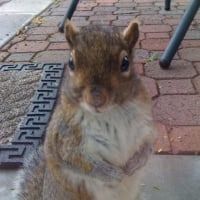 I suggest adding a feature that would export ALL the data in a Quicken data file to a set of humanly-readable text files, and a corresponding feature that would
import those files as new data into Quicken. (Attachments would need to
be exported/imported in their native formats.)

My production
data file is irreparably corrupted. I keep using it because creating a
fresh data file would be a huge amount of work. I work around the
corruptions when they occur because I know when and where they manifest
themselves.

If I could export all the data to a set of text
files, I could examine them in a text editor and possibly correct the
corruption. Then importing the corrected files back into Quicken as a
new data file would eliminate my corruption issues.

Quicken user since version 2 for DOS, now using QWin Premier Subscription (US) on Win10 Pro.
Comments