Full Featured Version of Quicken Online for the Web (expansion of current version) (20 Legacy Votes)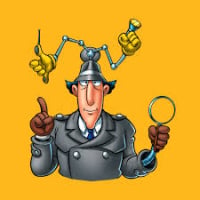 smayer97
SuperUser, Mac Beta, Canada Beta
✭✭✭✭✭
Quicken for the Web has now been released (Oct 8, 2018) but it only parallels the features available in Quicken Mobile, which only gives visibility and access to transactions for cash, credit card, and bank accounts, summary data of investments, and access to budgets.
But some users would like to be able to use Quicken Online via a web browser, with all the functionality of the Quicken desktop version.
This IDEA thread is for an expansion of the
web browser version that still syncs to the desktop version. 
If you are looking for a web version that does not need and is completely independent of a desktop version
DO NOT
vote here. Instead, go here:
Full Featured Version of Quicken Online for the Web (not dependent on desktop version)
If you find this feature helpful, 
click the little grey triangle under the VOTE count
in the blue banner below
, so your vote will count 
for THIS feature
 and increase its visibility to the developers by seeking to have the features you need or desire end up in the latest version (it may take a few seconds for your vote to register).
Your VOTE matters!
Have Questions?
Help Guide for Quicken for Mac
FAQs:
Quicken Mac
•
Quicken Windows
•
Quicken Mobile

Add your VOTE to
Quicken for Mac Product Ideas


Object to Quicken's business model, using up 25% of your screen? Add your vote here:
Quicken should eliminate the LARGE Ad space when a subscription expires


(Canadian

user since '92, STILL using QM2007)
Comments