Prevent Single Mutual Fund accounts from holding stock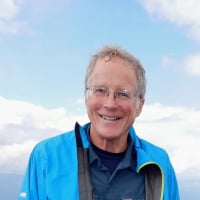 In looking into an answer to this question
https://getsatisfaction.com/quickencommunity/topics/drip-fees-where-how-to-record
I created a Single Mutual Fund account in a test file. Quicken lets me purchase a security that was defined as a stock in this account.
I suspect this is the root cause of the above user's problem, which is that there is no place to enter a fee for DRIP reinvestments because SMF accounts have no place to enter a commission for reinvestments and no way to enter a MiscExp transaction.
The other problem is that as soon as the account has a BoughtX for a stock in it, the SMF Yes/No radio buttons disappear.so I can no longer convert it to a regular Brokerage account. 
If I go to the Security List and change the security type from Stock to Mutual Fund, the SMF radio buttons reappear, so there is a way to get out of this predicament, unless this change would have bad side effects. You could presumably switch it back to a Stock after fixing the account. The radio buttons also reappear if I delete the purchase of the stock.
The disappearance of the SMF radio buttons when the security in the account is a Stock is certainly confusing. It would be better IMO if Quicken prevented me from Buying or Adding any non-mutual fund security in a SMF account in the first place, or, if Stock should be allowed in these accounts, the SMF radio buttons did not disappear.
This is QWin 2019 R16.14
QWin Premier subscription
Tagged:
Comments