Home
›
Current Online Banking Issues
NEW 1/17/19: Error CC-503/103 with Synovus Online Banking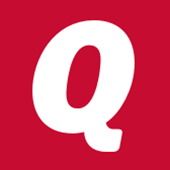 Quicken Kathryn
Administrator
✭✭✭✭
After a recent bank merger, users are reporting an error CC-503 (Quicken for Windows) or Error 103 (Quicken for Mac) when updating accounts with Synovus Bank. Although the website for Synovus allows special characters in user passwords, these special characters are not being accepted in Quicken.
To resolve this issue:
Go to the Synovus Bank website
Sign in to your account and change your password to remove any special characters - use only letters and numbers, and confirm that your password is between 8 and 12 characters
Open Quicken
Go to Tools > Password Vault > Add or Edit Passwords and update your password(s) for Synovus Bank accounts (for more help, see this FAQ)
If you continue to receive an error after completing the steps above, please contact Synovus Bank to verify that there are no additional requirements for your passwords with Synovus that could be causing the issue.
Quicken Kathryn
Community Administrator
This discussion has been closed.