Home
›
Quicken for Windows
›
Errors and Troubleshooting (Windows)
Exiting Quicken Canada Requires Two Exits ?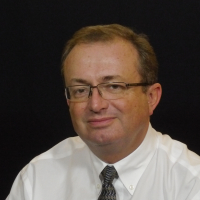 WarningU2
Member
✭✭
I've noticed something recently that I haven't seen before. I suspect this started following the Windows 1903 update. 

When I exit Quicken, it prompts to sync to the Cloud (as is normal) and completes but it doesn't exit. It sits there.

I exit again (from File > Exit) and it prompts again to sync and I say yes. It completes and then this time it prompts me to backup (I have that set) and when complete it exits properly. Just wondering if other folks here are noting a similar behavior - that to close the program requires two exits. Previously I only had to hit exit once. 

Running Window 10 1903 with Quick Deluxe (Cdn) 2019 Version R16.22 Build 27.1.16.22
It is a good thing for an uneducated man to read books of quotations. - Winston Churchill
Tagged:
This discussion has been closed.