Need a new choice for transfers in the Current Budget Report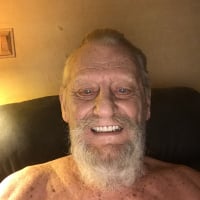 On the Planning Tab Budget Annual view there is a Budget preference that excludes transfers to Savings Goals which I have chosen. Now my transfers to checking account are all that is reflected in the budget figure and it matches the Actual.
Here is what the Transfers from Savings Line looks like now.
Now if I go to Budget Actions > Budget Reports > Current Budget when the report opens up there is no Transfer from savings in the Income. So I go to Customize > Advanced > Transfers, the only option I have is 'Include All' which will have the transfers to savings goals included.
I do not what a 'self-transfer' is but nothing happens if I chose that. I do not know what 'Exclude internal' means, but nothing happens when I choose that. So only choice is to choose 'Include all'
Can this added to the 'to do list'?  When the Budget Preference is to exclude transfers to savings goals, that when I choose 'Include all' in the advanced customization tab of Current Budget, that the transfers to savings goals are excluded as well.
Here is what I see now.
$216.43 is total transferred to Savings Goals.  $1770 is the actual amount just transferred to the Checking account and should appear in the Budgeted column on the Current Budget Report. One of my retirement checks is deposited directly into the Savings Account and I use it to supplement the checking account and transfer money to savings goals, so I can not count that paycheck as Income for the Budget.
Tagged: