Increase usability of Quicken Mobile for iOS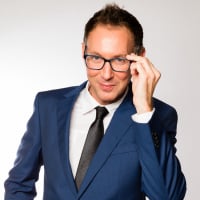 Quicken Mobile for iOS needs to DRASTICALLY INCREASE ITS USABILITY for easier & quicker data entry on-the-go!
There are so many taps & scrolls & keyboard choices & more taps & more scrolls & more keyboard choices — just to add a single transaction into Quicken Mobile for iOS!
(And the interface is extremely SLOOOOW, too — because Quicken didn't use native iOS tools to create this app. Their app is just Javascript wrapped in an iOS layer. Would be nice if the app was actually fast & responsive.)
In general, it feels like nobody at Quicken has ever really spent the time to actually test out the ACTUAL USABILITY of Quicken Mobile for quick & fast & efficient data entry.
On average, it takes us 30-45 seconds to simply enter in one new transaction!
This is way too long!
For comparison purposes: there was an old iOS app called PocketMoney 1.1.3 that we used for years... up until it was discontinued in 2019. In PocketMoney 1.1.3, we could enter new transactions in only 3-5 seconds! That's right! Only 3-5 seconds! (See more information below on PocketMoney 1.1.3.) 
And we get slowed down even more in Quicken Mobile because the categories don't even display as "long categories" (e.g. "Personal:Dining", "Work:Dining", "Misc:Dining", etc.), but the categories display as "short categories" (e.g. "Dining", "Dining", "Dining"). So we're constantly slowed down, trying to check if we've got the ACCURATE category & subcategory assigned to each new transaction. This takes such an incredibly long time, and is so very frustrating. It's absolutely maddening just trying to use the app for data entry!
And Quicken Mobile slows us down even more because the date picker doesn't give us an actual "pop-up calendar" to visually choose a date from, but gives us a wheel of dates to choose from!
And there's no way to use the virtual keyboard to just jump from field to field. Every single time we add a payee to a transaction, we're FORCED to tap into the payee field — and then go back to the keyboard again!
We should simply be able to type, hit return, type, hit return, type, hit return.
That's how PocketMoney 1.1.3 used to work. That's how all good interfaces work. But instead, Quicken Mobile is a haphazard combination of tapping, scrolling, clicking, typing, tapping, scrolling, clicking, typing, etc.
Quicken Mobile sometimes doesn't even remember what screen we were last viewing, once we quit & relaunch the app! This slows us down even more as well.

IT IS MY STRONGEST RECOMMENDATION THAT THE QUICKEN MOBILE TEAM please see if they can somehow find an old copy of the old iOS app entitled "PocketMoney version 1.1.3", which was discontinued in 2019. (The new version of PocketMoney — version 2.0 — doesn't work the same way anymore because it was taken over by a new development team.) But the old PocketMoney version 1.1.3 was the fastest & easiest & most lightning-fast app in the entire App Store for creating new bank transactions that you could then import into Quicken. It would only take about 3-5 seconds to enter a new transaction in PocketMoney version 1.1.3! That's right! Only 3-5 seconds for any new transaction in PocketMoney! If the Quicken Mobile development team was able to somehow find this old app, they would be absolutely flabbergasted & blown away by how efficient, clean, sleek, easy, fast, quick, user-friendly, and amazing that app was! Sadly, PocketMoney was discontinued after version 1.1.3, and was recreated by a new developer with version 2.0, so version 2.0 is not worth looking at.

Please — Quicken Mobile development team —please put some time & effort & some care into this app! The usability is really terrible — and it could be improved sooo dramatically!
Thank you!
Scott
Comments