New investment transactions aren't triggering a price history entry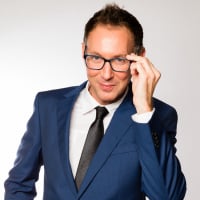 In the old Quicken 2007, there was a very cool feature:
Every time we entered a new investment transaction for a stock purchase or sale, the price history for that stock would update itself with the stock price that was entered for that new transaction.
But in the new Quicken for Mac, it seems like price histories never get updated from entering in a new stock transaction. It seems like price histories can only get updated automatically from Quicken's stock download service — or manually by going into "Windows > Securities > [Double Click on Stock Name] > Price History". These are a lot of steps!
We're entering in investment transactions for cryptocurrencies, so we can't get Quicken to automatically download the prices of those cryptocurrencies. In the past, we could depend on our new transactions triggering the price history additions, but now we have to manually go through sooo many steps to update our price history!
Please allow the price history to be updated from new transactions!
Thanks!
Scott
Comments