Bills & Income — Need column for SCHEDULED FREQUENCY (Q Mac)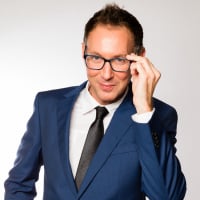 On the screen located at "Bills & Income > Bills > All Bills > Next Instance", we need an extra column for SCHEDULED FREQUENCY.
In this new SCHEDULED FREQUENCY column, it would show "weekly" or "monthly" or "annually" or "custom" or whatever.
In the old Quicken 2007, this column existed, and it made it extremely easy for us to see at-a-glance how frequently our different bills are occurring.
But now, in the new Quicken for Mac, we are forced to manually edit each instance one-at-a-time and then click over to the "Schedule" tab — just to see what its scheduled frequency is!
This is very inconvenient, takes multiple different mouse clicks, and it also gives us a lesser sense of control over our own upcoming bills!
------------- Be sure to 
click the little grey triangle under the VOTE count in the blue banner
below,
so your vote will count (it may take a moment for your vote to register).
(If it is black, your vote has been registered)

Your VOTE matters!
Tagged:
Comments