Home
›
Quicken for Mac
›
Errors and Troubleshooting (Mac)
BUG: Quicken Mac does NOT update all online accounts when launching app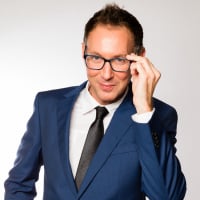 Scott Rose
Member
✭✭✭✭
Major bug in Quicken Mac: 
When launching Quicken Mac, that little "refresh" icon in the toolbar starts spinning, because it pretends like it is "updating all online accounts". 
However, this is not true. It is actually NOT updating all online accounts, because it ignores all Quicken Mobile transactions that are sitting in the cloud, waiting to be brought into Quicken Mac. 
The only way to workaround this bug is that we — the users of Quicken Mac — are forced to manually click on that refresh icon *YET AGAIN* to actually bring in all of our Quicken Mobile transactions from the cloud.
Please fix this problem, thank you!
This discussion has been closed.