Home
›
Announcements
Quicken Community is moving to Single Sign On! Starting 1/22/21, you'll sign in to the community with your Quicken ID. For more information:
http://bit.ly/CommunitySSO
4/20/20: An Update from Eric Dunn, Quicken CEO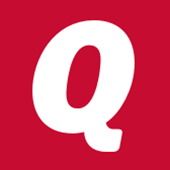 Quicken Kathryn
Mac Beta
admin
Hello All,
Eric Dunn, our CEO, has sent an update to all Quicken members about the state of our company.  You can review that information here:

State of Quicken—Year 4

Quicken users:

I am writing to give you an update on the state of Quicken as we hit the four-year mark as an independent company. But, before I do, I want to acknowledge that these are not normal times. The COVID-19 pandemic is affecting all of us in one way or another, but we are trying, at Quicken, to maintain a level of "normalcy" and to continue to deliver on our mission of helping people live healthy financial lives. With that said, I will share my thoughts.

Overall, the state of Quicken is good. The specific product improvements we've made over the past four years are too numerous to cover here, but some of the highlights include greatly extended reports, investment tracking, and budgeting along with significant downloading enhancements in Quicken for Mac; a UI refresh for Quicken for Windows; a powerful new online bills-and-bill-payment system for both desktop products; hundreds of user-suggested changes, bug fixes, and performance improvements; much-improved mobile companion apps; and an all-new companion web app. Of course, we are aware that there are still many opportunities to improve the product ... and we are hard at work doing so. But, overall, what we've heard from you is that Quicken for Windows and Mac are better products, that the mobile app is much improved, that the web app is coming along nicely, and also that the new Simplifi by Quicken is a strong addition to the Quicken family.

This is not just anecdotal data. Based on how you are rating Quicken in quantitative surveys, it is now a better product than it has been at any point in the last 15 years ... and Simplifi is rated even higher. Furthermore, our internal testing shows that the exception rate (exceptions often lead to crashes) in desktop Quicken has been reduced by over 60% in both Windows and Mac since 2016. We also monitor the performance of the cloud-based services that we operate in support of Quicken and Simplifi and can report that our websites and the core sign-in, sync, and entitlements services have had less than five minutes of downtime so far this year.

We know that the Customer Care we provide with Quicken and Simplifi is also very important to you, and we have worked hard to improve it. Compared with the last year before we became an independent company, our Care team answers the phone much faster, is more knowledgeable about the product, and is equipped with far better software tools to help answer your questions. We continue to make investments in our people and technology to deliver the best support experience possible. In addition, we have extended the scope and improved the quality of the online materials we provide at quicken.com/support and will soon be making all of the help content from desktop Quicken available, and easily searchable, on the care website.

At the same time, we have been trying to make our company easy to do business with, through a fast, modern website where you can manage your subscription, meaning that there are minimal commercial interactions as you use the product. In fact, in the current releases of Quicken, you can directly control if and how we contact you via in-product settings, including controlling "pop-up" messages on startup.

An area that almost all our users care about is reliable connectivity to their financial institutions: as users of the leading personal finance software products, our users rightfully expect the best connectivity available. Quicken has been well served by OFX ("Direct Connect") and Express WebConnect, and these systems will be with us for years to come. However, over the last year, we have kicked off three major initiatives to add additional connectivity paths between Quicken and Simplifi and your financial institutions. These are complex projects that need to be thoroughly tested and incrementally deployed, but we expect that you will see these improved connectivity methods becoming available in about 18 months.

Our vision for the future of Quicken is to continue to make the Quicken products more reliable, more connected, more capable, and fully available on all the platforms you use—desktop, web, and mobile. At the same time, we will keep enhancing Simplifi by Quicken for mobile and web to serve a new generation of users. We will continue to have fair, subscription-based pricing for our products and will always be looking for ways to make our company "easy to do business with" for you.

Let me close with a few words about our team. We are not a large company—just 140 employees—but we 'punch above our weight' thanks to the experience, focus, and dedication of our people. It's been hard work to get desktop Quicken back on track, alone. But this team has done that and much more, with the new mobile and web versions of Quicken and Simplifi; with our all-new Quicken Bill Manager; with our major new connectivity projects; and with countless other initiatives that operate behind the scenes. You can be confident in the future of Quicken because of these amazing people.

Thank you for being a Quicken customer.



CEO
Quicken Inc.

... and the Quicken Team
Quicken Kathryn
Community Administrator
This discussion has been closed.