Bug in "convert to lending loan" feature of an asset.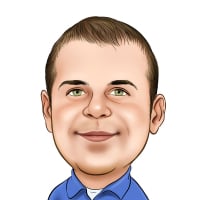 I lent some money, so I have a loan asset created in Quicken. My particular loan is an interest only loan, so it doesn't work well with Quicken's "convert to lending loan" feature, unfortunately.
In realizing that, though, I found a small bug, or at least what I would consider something that should be fixed.
Basically, once I enter the "convert to lending loan" wizard there's no way for me to get out of it. I have to either complete the process of converting it (which I wasn't wanting to do since it won't handle interest only )or End Task in Quicken in order to get out.
Here's a video of the experience:
https://1drv.ms/v/s!AgjQtqQX0zpKq5AZ7QCruPE9t1rChg?e=bUX4ef
Tagged:
Comments
This discussion has been closed.