Problems when Quicken Deluxe automatically updates.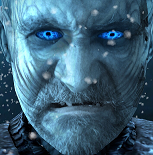 I've had this issue previously with Intuit versions of Quicken. If my computer has been left on for several hours, and I try to open Quicken when there is a pending Update, I get an error when it tries to copy the "QW.exe" file. I am informed that I need to close the file before it can proceed. This is impossible, because it is not running. I have to cancel the update, and then I have to download the Mondo Update and install it manually. This does not happen if I start Quicken immediately after starting my machine, it only happens if the machine has been on for several hours and Quicken has not been previously running.

When I had this problem before, a Quicken rep told me to rename or move the "QuickenPatch.exe" file so that the auto update would not start. Which helped, but I don't like doing that.
Comments
This discussion has been closed.