Preferences reset to defaults in middle of session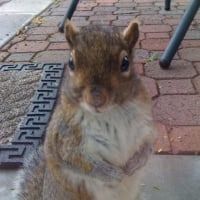 Grrr! In the middle of a session, Quicken 27.1.26.23 reset my user preferences. I have seen prefs get reset when updating to a new release, but never while I was actually using Q.
I have prefs set to not automatically minimize pop-up windows and to not auto-accept downloaded transactions. I was cleaning up my security list and going back and forth between that list and some security detail views, meaning both the list window and the detail window were open simultaneously.

All of a sudden, Q started minimizing windows and I see a blue dot in my account bar indicating an auto-accepted transaction. Sure enough, I go through all the prefs and they've been reset before my eyes. Unbelievable.

Quicken user since version 2 for DOS, now using QWin Premier Subscription on Win10 Pro.
Tagged:
Comments