Hide hidden payees from showing up as autofill names in Payee field (Q Mac)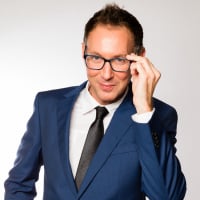 When we're typing up a new transaction in Quicken Mac, hidden payees don't show up in the drop-down menu of "Best Matches" that appears underneath the Payee field.
This is fantastic. This is perfect. This is exactly the behavior that we want.
However, hidden payees STILL SHOW UP in the Payee field as an autofill (type-ahead) option within the payee field itself. We would love for hidden payees to be hidden from this area as well.
The reason for this is because we simply don't have a need for old, unused, never-to-be-used-again payee names from showing up within the payees field.
Furthermore, some of these old payee names even have emotional baggage connected with them as well, which we would like to not be reminded of. For example, we type "Parking" into the Payee field multiple times per week, but every time we type in the word "Parking", Quicken Mac's autofill type-ahead feature shows us "Park Veterinarians", which sadly reminds us of our beloved furry friends who are no longer with us anymore.
Yes, we could simply rename the old "Park Veterinarians" payee to a completely different name, but that actually would change the integrity of our past data. And this payee is just one example out of 5,000 hidden payees, so we wouldn't want to change the names for dozens/hundreds of payees from the past that we don't need to see anymore.
In general, if a payee is never going to be used again in the future, we would like to hide that payee and have it hidden from ALL parts of the user interface when we are creating/editing transactions.
Thanks!
Tagged:
Comments
This discussion has been closed.