Error sending Check Pay payment: QCS-0400 I tried to send the following Check Pay payment, and I got the error "Could not initiate payment ... Date to send cannot be in the past (Code: QCS-0400)."  Perhaps someone's getting confused about time zones: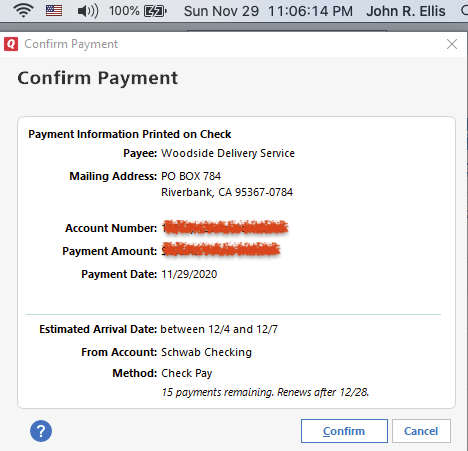 Changing the "arrive by" date to 12/8 from 12/7 worked around this bug, but users shouldn't have to do that.
Answers
This discussion has been closed.