Best way to access QWin from iPad over LAN?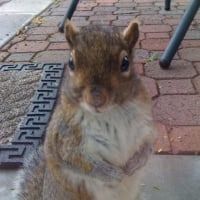 This isn't really a Quicken question, so here it is in the water cooler area.
There are times when I'd like to look at QWin from my iPad. My Quicken runs on a Win10 Pro x64 PC. The question is what are the best PC-based server and iPad-based client that would let me access my PC over my home WiFi? Internet access not needed or desired, just LAN.

Quicken user since version 2 for DOS, now using QWin Premier Subscription on Win10 Pro.
Answers