When Quicken detects that a budget should be updated in the new year it should give all options

If you are in 2020 and use the button shown below to extend a 2020 budget into 2021, you get the choices shown.
On the other hand if you have a 2020 budget and open it up now that we are in 2021 you will get this prompt.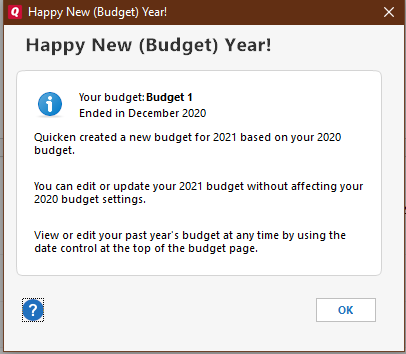 This dialog doesn't give the user a choice on how to extend the budget into the next year.
Quicken should give the same choices (all them) no matter what year/how the budget is extended into the next year.
Comments