Video adapter which works well with Quicken?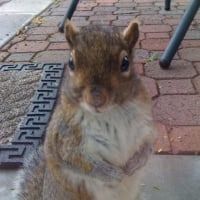 I wonder whether there are any video adapters which speed up Quicken's screen painting.
On my Win10 "desktop" (really a tower on the floor) PC, I have an Nvidia GeForce GTX 550 Ti. A reasonable middling adapter for a 10-year-old computer. When I start Quicken or return from a manual backup, the Quicken window repaints 3 times. It's been doing this for years, and it's really started to annoy me. (My laptop has an Nvidia GeForce GTX 1660 Ti as well as the default on-board Intel graphics chip, and the same triple-paint occurs there regardless of adapter.)

I wonder whether anyone can recommend a video adapter which is better at displaying Quicken. My fantasy is an adapter which notices redundant screen refreshes and optimizes them away. I'm guessing it would be something other than an Nvidia GeForce if it exists at all.
Is anybody out there not seeing a triple repaint at Q startup and when returning from manual backup? If so, please let me know what kind of video adapter you have.

Quicken user since version 2 for DOS, now using QWin Premier Subscription on Win10 Pro.
Tagged:
Answers