Quicken 2020 - Slow Performance
I have used Quicken for many years and have a pretty large file:
168,885K
91 accounts
708 categories
42 memorized Payees
336/336 Securities Max ref
49767 Transactions
2,097,151K available and total memory
I am using Quicken-Premier 2020 Version R31.20 Build 27.1.31.20 with membership valid until 8/12/2021. My computer is fairly powerful - Dell Latitude 5285, 7th Gen Core i7, 16 GB RAM, SSD
I am having performance issues. Accepting downloaded transactions usually takes up to10 seconds per transaction once I click "Accept" or the enter icon.
Switching from one account to another causes the quicken screen to jump around and takes about ten seconds as well.
I did a video screen capture of this behavior here: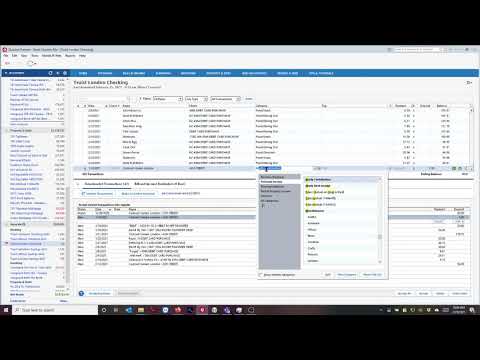 In my search for a solution I found this thread:
https://community.quicken.com/discussion/7871857/quicken-is-very-slow-becoming-impossible-to-use
Most of the recommendations in this thread I had already done except for archiving investment transactions.
I do not have automatic transaction entry turned on
I have archived all investment transactions for securities with zero balance.
My Quicken File resides in a folder that is not monitored or synced with any cloud service
Remove memorized payees not used in [xx] months is set to 3 months
I have deleted all bills and reminders and performed the File-Copy method
I have validated the file several times.
I have super-validated the file.
Renamed my very large (64MB) qw.log file located at C:\Users\username\AppData\Roaming\Quicken\Log
Bills & Income time frame selector set to "Due in 7 Days"
Is there anything else I can try or am I just stuck with slow performance?
Answers