New Online Biller issue - need advice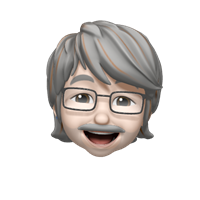 I have two Chase accounts. One was overdue for an online bill update so I used Refresh Biller. Its asked me to re-verify with 2 step authorization and I did. As expected and seen previously, it resynced the account and I saw the "Needs Attention" on that account and did "Try Again". Now the account properly showed the upcoming bill. All good so far.
The
other
Chase account was now unlinked from a Reminder. I tried to relink and it wanted a similar but scaled down verification. No worries. BUT, once done, the Online Bill showed a bill already scheduled to be paid by my bank.
Now I have seen this before and gotten myself into a loop of trouble. Options seem to be:
If I enter this, it schedules the bill to be paid TWICE. Removing one from the register causes mayhem and throws Reminders and Billers way out of sync.
I have NOT tried Ignore or Skip this instance and do not know how that would affect the already scheduled and not yet cleared payment.
I have NOT tried Mark as Paid as above.
Hopefully this all makes sense. And what is the BEST thing to do so I do not make things worse and will be back in sync on this bill?
Thanks.
Answers