Issues with Online Billers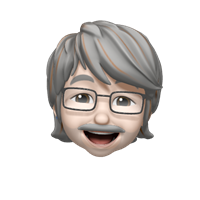 My biggest and most prevalent issues with Quicken is Online Billers, and I have different issues with each of them.

I do open topics on individual billers and sometimes Quicken Mods assist and take interest, which is greatly appreciated. I do report issues through the Quicken App but never hear a reply or see a fix.

I expect this topic will either be welcomed by the mods as a central place where we can mention issues with Online Billers ONLY, or perhaps be removed. I have suggested such a topic before but no comment I can recall. And so many of these biller issues never seem to make it to Known Issues.

So let me start:

1. Chase Credit Cards

Will show as locked out often. Every several days. Retrying and entering credentials and 2 step authorization gets it working again. Then it WILL download bills. Until the next time.

There is a topic for this, and a handful of afflicted users are posting there.

2. BlueCross / BlueShield of California

Has not updated a due bill since December 2020. I understand it has been reported to Quicken Support, but no changes. This biller shows no errors, grabs no bills

3. AARP Insurance

Grabs no bills. Shows no errors.

4. The Hartford Insurance.

CONSTANTLY shows as locked out, but not locked on phone app nor browsers. I reenter credentials and 2 step authorization ad infinitum with no change. Never shows other than "account locked".

I intend to call The Hartford but as many know, always difficult to find a support person with any knowledge of quicken at billers.

Those are mine with "current" issues. There have been others, they have been fixed. I would love to see these get a bit more attention.


Tagged:
Answers