Add Account / Set Up Now: Make the Connection Method a User Selection Decision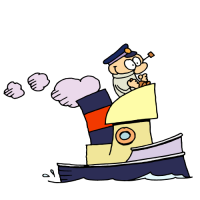 Currently, when doing Add Account and both EWC and DC is available, Quicken seems to default to EWC.  This can be problematic for users who are paying their FI for DC and for users who are trying to set up investment accounts which require DC.  And when these users can't connect properly to their FIs because Quicken defaults to the wrong connection method that frustrates users with many of them then ending up contacting Quicken Support or Community to only be told what the problem is and what the simple solution (Advanced Options) is.
Why not during the set up process, if a FI supports both EWC and DC, automatically default to Advanced Options prompting the user to make a decision between EWC and DC?
Maybe add some comments to the screen stating what some of the pros/cons of each are to help the user in the decision making process, such as, DC is required for investments, some FIs do charge monthly fees and/or have unique UserID and PW requirements for DC (check with the FI), DC is needed for Bank Bill Pay (also commonly referred to as DC Bill Pay), there are no monthly fees by FIs for EWC, etc.
I'm thinking doing something like this will reduce the number of calls to and chats with Support as well as some of troubleshooting requests being posted in Community.

(QW Premier Subscription: R44.20 on Windows 10)
Tagged: