Fix the triple paint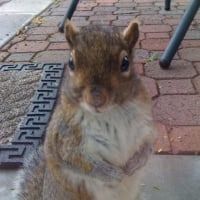 I've been patiently and quietly putting up with QWin's triple screen paint for more years than I can remember. I am finally out of patience with it.
Every time QWin opens or returns from backup, the window paints three times.
Sometimes, it's relatively fast, paint-paint-paint.
Other times, it's annoyingly slow, paint-sleep-paint-sleep-paint. I sit there knowing that I can't do anything until the 3rd paint is complete.

I theorize that some times (more than 1 time) in the past, a programmer got lazy about what needed to be painted and thought they'd just repaint the whole window for safety.
In any case, could someone please dive into the code and eliminate two redundant paints?

Quicken user since version 2 for DOS, now using QWin Premier Subscription (US) on Win10 Pro.
Tagged:
Comments