UPDATED 12/2/21: Schwab Users may see Error CC-501 or HTTP-400 with Quicken for Windows accounts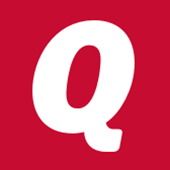 NOTE: the content below applies only to Quicken Windows users who have Charles Schwab accounts in their data files. 

If you are receiving these error messages and you do not have Charles Schwab accounts in your file, the information below does not apply.  Please review existing alerts or see the FAQ here to help with your issue.
Charles Schwab is changing the way you access and download your account information into Quicken
.
We have made changes to Quicken to accommodate Charles Schwab account changes. In order to ensure you maintain your connectivity to Schwab and your other bank accounts, your Quicken data file has been upgraded to this new connection method.
In order to resolve the errors above with your accounts, you must install the latest Quicken patch update: 
In Quicken for Windows, go to 
Help > Check For Updates
.  If there is an update to install, Quicken will prompt you to install the update.
You can also download the manual update 
here
. 
Be sure to update to R36.23 or higher
.
After you install the latest update, follow the prompts to reauthorize your Charles Schwab accounts the next time you download transactions.  More information is available on this process
here
.
Quicken Kathryn
Community Administrator
Comments