Simplify entry for donated shares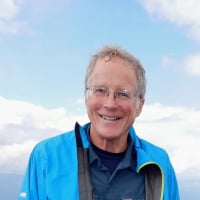 As described in this FAQ
https://community.quicken.com/discussion/comment/17660529
and repeated in many discussions since then, recording a gift of shares from a taxable investing account in Quicken requires four transactions to be entered in order for the tax consequences to be recorded correctly:
Remove with the tax lot(s) specified
Add the same number of shares at the fair market value
Sell the same shares at the fair market value, being sure to choose the new tax lot
Withdraw with the Payee and Category specified.
To simplify the data entry and reduce the chance of errors, it would be very convenient if there were one macro transaction to do this from the Enter Transactions list. It would be OK with me if the 4 underlying transactions were entered in the account's Transaction List.
The only items to enter would be the date of the gift, the security and number of shares, the standard Specify Lots button to select the lot(s), the Fair Market Value, and the Payee and Category. 
QWin Premier subscription