Add support for Roth 401(k)s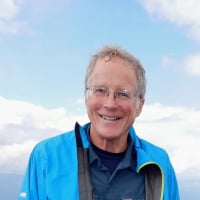 The Roth option for 401(k) accounts has been available since 2001. As of 2020, over 86 % of employers' 401(k) accounts offer a Roth option and over 26% of workers use it. (1) Quicken currently has no support for Roth 401(k)s.
The ability to distinguish between traditional and Roth contributions and balances is important to users because it has significant tax implications, both during the contribution phase and for retirement planning.
Often plan sponsors track the Roth contributions, holdings, and balances as part of a single employee account, and this is the only account that downloads into Quicken.
The contribution issues are not difficult to work around, and this Idea
https://community.quicken.com/discussion/comment/20197511
covers suggested improvements in this area. 
Adding the ability to track and report on 401(k) holdings split between traditional and Roth is the subject of this Idea.
Quicken currently supports downloading of "Cash Source" data for 401(k) transactions, and if the sponsor supports it, this information is displayed in the transaction entry window. Unfortunately "Roth" is apparently not one of the supported cash sources, and there is no report that breaks out an account's holdings by Cash Source. 
Of course if separate Roth and Traditional balances were available in Quicken, it would be very useful for this information to feed the Lifetime Planner.  
Please add full support for Roth 401(k)s to Quicken.
[edit 1/21/23] Because the Roth holdings are often part of the same 401(k) account as the Traditional holdings, this may be difficult to implement in Quicken. One possibility would be for Quicken to add a manual "Roth percentage" setting in the Account details. Users would update this value periodically as their account balances vary. With this setting, Quicken could allocate the account balance between the Traditional and Roth calculations in the Lifetime Planner. 
-----
(1) 
https://www.cnbc.com/2021/12/27/roth-401k-availability-grows-rapidly.html
QWin Premier subscription
Comments