Improve Growth of $10,000 calculation so it does not overstate returns with purchases or sales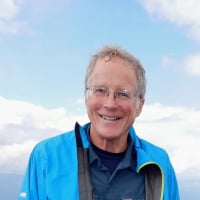 The Investing > Performance > Growth of $10,000 graph is potentially very useful, but the current calculation causes incorrect results if there are significant purchases or sales during the period. These errors are largest if there is a large purchase or sale near the start of the period.
Consider this simplified example:
An account starts 2021 with 14.4271 shares of the S&P 500 index fund VFIAX, conveniently worth $5,000 at the share price of $346.57.
We purchase an additional 14.4271 shares on 1/3/21, also at $346.57, bringing the account total to $10,000.
We ignore any dividend payments, so there are no further transactions for the year. At the end of the year, the share price has increased to $439.83, bringing the account total to $12,690.94. The account's Transaction List looks like this:
If I set the date range for the Growth of $10,000 so that it starts after the second purchase, the graph mimics the S&P 500 price index exactly, as it should:
If I set the date range so it starts just before the second purchase, the graph is dramatically different:
The graph shows a gain of about twice what it actually was. Apparently Quicken's calculation is using the starting value of the account to compute the gain rather than the value at the start of each period. 
In researching these calculations, I have come across the "time weighted return," the "Simple Dietz method" and the "Modified Dietz Method" as ways the calculations are typically performed, but Quicken's Growth of $10K results do not appear to match any of these. This Wikipedia article
provides a good explanation. 
QWin Premier subscription
Comments