Quicken Cloud / Quicken on Web Wrecked my Quicken File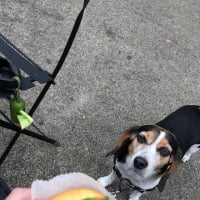 I'm not sure how I'd describe a perfect Sunday, but it definitely would not involve spending 6 hours trying to figure out how Quicken Cloud broke my data. I'm on Quicken Mac 6.5.1 running Monterey 12.1 on an Mac M1 Max.
It started yesterday when I opened Quicken on the Web (something I rarely do and will never do again) to check to see if my Investment Accounts were syncing there, as they're not on the Mobile App. I saw they were not and decided it wasn't important, so went to my desktop version again and hit update to sync across some edits I'd made on some latest downloads. Immediately I saw a problem, where my American Express account suddenly went form a balance of a few hundred dollars to over $42,000. No other account seemed to have a problem.
On checking it out, I saw that about 70 or so transactions from 2017 - early 2021 had been added and all of them were transfers to other credit cards (Discover, US Bank, Ikea etc). On further investigation, I saw that they all mirrored payments to those cards that had actually been made from my checking account. Even weirder, every single payment from my checking account had changed from a transfer to simple categorized as "Credit Card Payment" which is why my checking account balance had not changed, and neither had the balance of those card. Somehow those transfers all got transposed to my Amex.
OK no problem, I can restore from backup right? Wrong. I tried restoring from backup (the last one was Friday evening) and as soon as it came up, it immediately told me it couldn't find a matching Cloud account and I needed to restore one. OK, sure. 5 mins later, it's "restored" but the issue I described above immediately returned. 
OK time for a large coffee and some work. I proceeded to delete all of the transactions which of course messes up my other card balances, but then went through my checking account and re-added the transfers. This created new unreconciled items in those cards across 4 years, but hey I've got a Sunday to kill, so I fix them painful one by one. Now I want to recreate my cloud sync, so careful select "restore" to create one from scratch, But no, Quicken knows best and immediately recreates the problem. 2 hours of work undone in 15 seconds.
I basically repeat the process a second time, and notice that every Payee Name where these transfers are getting messed up is "Payment Received Thankyou". Usually I put the payee as the card name from my Checking account, partially for accuracy but also it makes things easier to find and makes Payee reports more useful. So I fix everything again change all the Payees back to what they should be, delete all the old cloud accounts, turn off syncing and backup. I then restore syncing creating a new file... and boom, named thing immediately happens again.
At this point I am in a bit of a panic so this time restore from backup again with WiFi off and then use the Export QXF feature to export all of my transactions. I create a brand new file with no cloud sync, and import all my old transactions. This actually finally works, and I am able to update all accounts. However for those that don't know, if you restore this way you lose:
1- All of your custom reports (I had about 30)
2 - All of the Quick Pay Payees and eBill
3 - Budgets
I also haven't turned on Cloud Sync. I am pretty sure this isn't something anyone else will ever have experienced, but I see one of the biggest issues here is that you cannot completely reset the cloud data (i.e., delete what is up there and COMPLETELY replace it, rules and all, with what's on your local machine). I still see old Quicken Windows cloud files sitting there that I can't delete either. In the event of some major issue like this, it would be great to be able to remotely purge everything, no questions asked, and start again.
I think most people know Quicken Cloud is unreliable, to put it mildly, but to be honest I have not had issues with it on Mac, only on Windows. So I guess this is one more step towards parity with Windows... just not exactly what I wanted.
Comments
This discussion has been closed.