NEW 3/16/22: Schwab prompts for migration - Error CC-902 or FDP-390/Account Not Found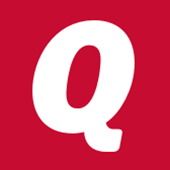 What's happening:
Some Schwab banks are moving to the new EWC+ connection, as Schwab is discontinuing it's Direct Connect option for these account types. 
What you need to do:
If you have a Schwab account with the following financial institutions
, and have not already moved to the new EWC+ connection type, you may receive an error CC-902 in Quicken for Windows or an FDP-390/Account not found error in Quicken for Mac:
Charles Schwab Bank - Investor C
Charles Schwab IRA
Schwab Alliance
OptionsXpress
If you receive these errors, please follow the prompts in the product to reauthorize or set up your accounts.
These FAQs have more information:
If your Quicken version is not up-to-date:
If you do not see these prompts to migrate your Schwab accounts, you may be on an older release version of Quicken. 
Please update to the latest release of Quicken to continue downloading transactions for these Schwab accounts, by following the steps for your version of Quicken:
Quicken for Windows: Help > Check for UpdatesQuicken for Mac: Quicken Menu > Check for Updates
Additional Info:
NOTE:
If you previously migrated Schwab accounts, this will not impact you unless you have additional Schwab accounts with the financial institutions above.
Quicken Kathryn
Community Administrator
Tagged: