Warning: charitable donations do not import correctly into TT2021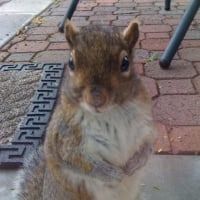 About the only thing I import directly from Quicken Premier for Windows to TurboTax Premier for Windows is my set of charitable donations for the year. This has worked in the past.
This year, the deductible contributions imported from Q to TT were $1995 less than what they should have been.
When I analyzed the results, what happened was that contributions made from Q's "Banking" accounts were imported, but contributions made from "Investing" accounts were not. I had written 2 checks totaling $1995 from my Morgan Stanley brokerage account (which does not have a linked checking account in Q). These are properly categorized and have the correct tax line item in Q. But they did not import into TT. I'm going to call this a TT bug since everything looks correct in Q. I've reported this on the TT forum also.

Quicken user since version 2 for DOS, now using QWin Premier Subscription on Win10 Pro.
Tagged:
Comments
This discussion has been closed.